Oscar-winning composer Ennio Morricone was presented with the Middle Cross of the Hungarian Order of Merit prior to his concert in Budapest on Wednesday.
"The world-famous composer was bestowed the award in recognition of his outstanding contribution to promoting Hungarian music", Ministerial Commissioner for Social Relations Zsolt Nyitrai said when presenting the award.
"Ennio Morricone has worked with Hungarian orchestras and choirs on many occasions during his world tours, and will also be performing with the Kodály Choir on Wednesday evening", he highlighted.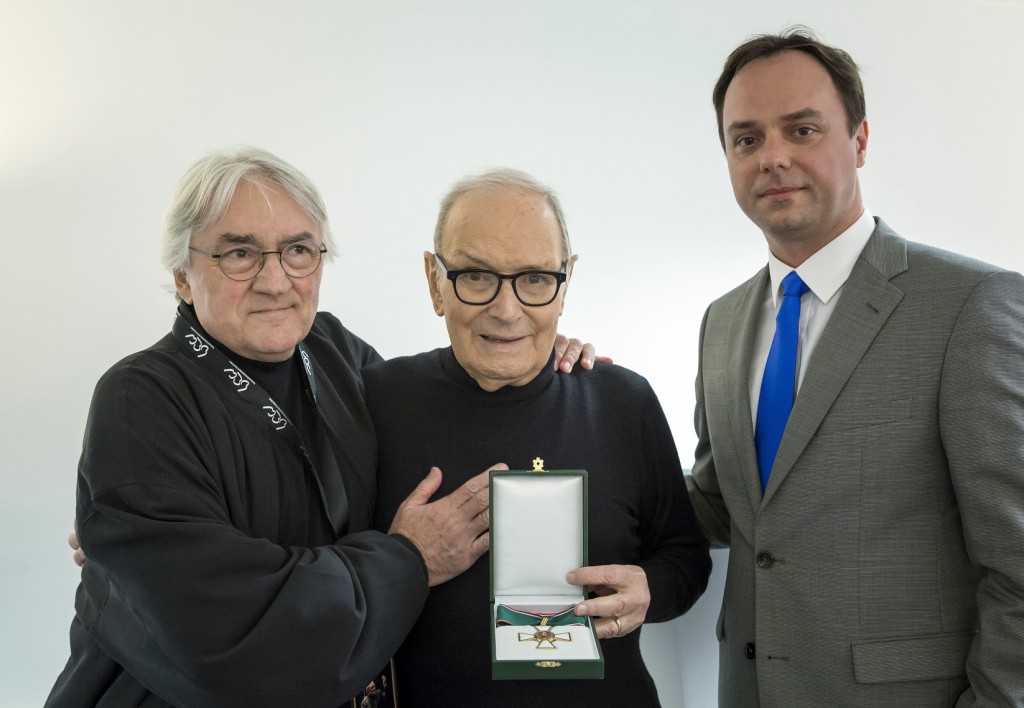 The composer, who also composed the music for the Hungarian film Faithless (Sorstalanság), based on the Nobel Prize-winning novel of the same name by Hungarian author Imre Kertész, said it was a great honour ad expressed his thanks for the award, which Mr. Nyitrai presented him with in the name of Prime Minister Viktor Orbán and President of the Republic János Áder.
Also present at the event was film director Lajos Koltai, who has worked with Ennio Morricone on his films Faithless and Malena, and who congratulated the composer on receiving the state decoration.
(MTI)